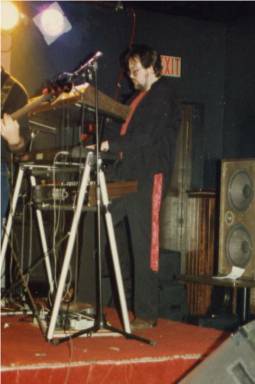 JOEL PIRARD
Any one familiar with the stylings of groups like YES, KANSAS, GENESIS, RUSH, SUPERTRAMP, are going to find some common ground here." This cd will feature ALL of the original members, notably bassist John Curtin on lead guitar for the song 'ONCE STOOD A MAN', which he had written back in the band's performing days. A true epic piece, with lyrics by drummer Bruce Henninger, it also features the band's lead guitarist Jeff Kalmar on bass.
Rounding out the band of course is Joel Pirard on keyboards and Dan Bonadeo on some truly stellar vocals for which he wrote the melody.
DAN BONADEO



BUT this is not all! Not content with just one epic, the band will have the complete suite, 'THE DREAMER AND THE DREAM',
a four-part, Tolkien-meets-Shakespeare epic-fantasy set to music.
The story is written by Bruce, as are all the lyrics, featuring 'Swampfire', 'Brief Return', 'Juggernaut', and 'Playing Possum', each section stands alone as an individual piece, yet they are inextricably related. With Joel taking the bulk of the music writing chores for part 1, John and Jeff for part 2, Joel and Jeff for part 3 and, Joel, Dan, and Jeff for part 4, this truly is the ultimate collaboration. As in all of AVALON USA's music, the arrangements were done by the whole band.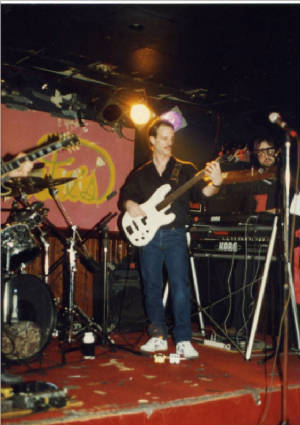 JOHN CURTIN
It should be noted that Jeff' plays bass on all the songs in addition to all the guitar, (except for Once Stood A Man) due to John's availability issues. Such was his respect for John's bass playing and writing, that he took it upon himself to learn John's parts and write complementary bass lines once it became evident that John's participation would be limited. In no way does that take away from the credit he is due. Live, AVALON USA used to feature John on guitar and Jeff on bass in notable places, Once Stood a Man, and Flight of Fantasy (from FIVE OF THE BEST),
so this was not so far a stretch as it may seem.

BRUCE HENNINGER