Joel Pirard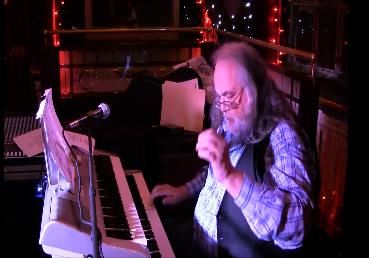 JJoel Pirard has been playing, writing, and recording original rock music for years, as a guitarist, bassist and keyboardist, and vocalist In 1981, Joel met Don Pitz,. Joel and Don played together in
ALASKA
, (featuring
Dan Palladino
), Tombstone and ANTHEM. In 1985, Joel answered a call for a keyboardist for
THE ALIENZ
, where he met Arno Tietje. Arno and Joel soon became fast friends, and thus the seeds of THE JDA PROJECT were sown.
Don Pitz
Arno Tietje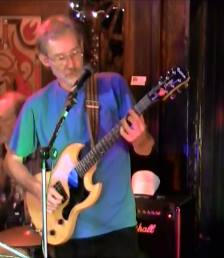 Don Pitz is JDA's primary lead vocalist. He also plays keyboards, guitar, bass, and percussion. Don first encountered Joel in the band
ALASKA
, and when that band folded they both separately auditioned for a local hot cover band called ANTHEM, and as luck would have it, both got in! At the same time Joel had been playing with
THE ALIENZ
and introduced Don ( then with the Clamour) to Arno, so the association was born which lead eventually to the formation of THE JDA PROJECT
Arno Tietje is the primary lead guitarist in .THE JDA PROJECT Arno also sings, plays bass, percussion, lap steel guitar, and harmonica. Arno also writes much of THE JDA PROJECT's material, and is a gifted arranger. His JDA association began with Joel joining his band
THE ALIENZ
. In 1997, when THE JDA PROJECT 's first recorded together, the real 'magic' was born. The rest is history.
Robbie Offerman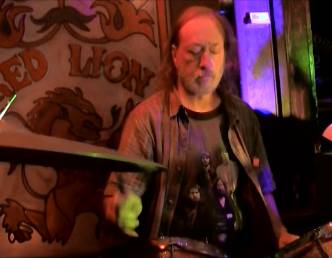 Robert (Robbie) Offerman is a
fixture on the local music scene is well known to many Westchester musicians and fans alike. His solid drumming and quick memory for obscure songs has made him a valuable asset to many a rock and roll outfit.
. Most notably, in 'The Clamour': starting in 1980 with gigs at 'The Rising Sun'. As it turns out later versions of the Clamour included former JDA Project drummer Chris Sottile. Recently he has recorded and played with the now defunct Lord Saytr & The Surf Gods a surf-punk band.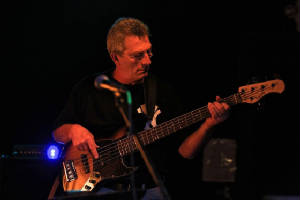 Born and raised in The Bronx Frank started playing guitar around age 10 switching to bass a few years later and began playing area high school dances with local cover bands. In his mid to late teens he played high school & college dances , Tri-state clubs and weddings playing covers with the Tin Lizzy and City Addition. In the mid 70s he played exclusively with Tin Lizzy doing covers and original music around the tri - state area until the late 70s when the group changed direction doing all original music as Fagan and later changing the group name to the Buddy Traina Band playing the NYC circuit and producing 1 single. After disbanding in the early 90s Frank stepped away from band life to focus on family and other interests like gardening and cooking. Now as an empty-nester the time came to find a group to go out and play again with THE JDA PROJECT